Daniel Teo Managing Partner and Founder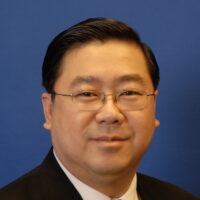 Daniel Teo, Managing Partner and Founder
Daniel is a career CFO/COO who has directly led 29 investments, totaling more than $500 million. He has also orchestrated divestments of a similar scale and arranged hundreds of millions of dollars of debt financing for various companies in the US, Asia, South America, and the Middle-East. He was an early innovator in several private asset-backed investment trusts between 2007 and 2011, and the driver behind the establishment of a small $10M in-house venture fund for a Fortune Global 50 company. He has consulted for a number of Silicon Valley venture funds that are focused on commercializing leading-edge US technologies in China.
Daniel has been a CFO for both private and publicly-listed companies, start-ups as well as Divisional CFO for Fortune 500 companies. He has been involved in the medical devices space since 2007 and was most recently, the CFO of Reach Surgical, where he was also responsible for the international business and all its international joint ventures.
He has a Bachelor's degree in Natural Sciences with an emphasis on medical physics from Cambridge University, a Master's degree from the Stanford Graduate School of Business, as well as, finance and accounting qualifications from the ACCA in London. While at Cambridge and at Stanford, he was respectively, a Cambridge Commonwealth Fellow and an Alfred P. Sloan Fellow.