Richard Fang Managing Partner and Founder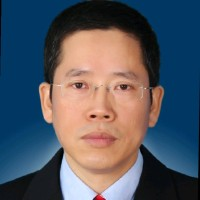 Richard Fang, Managing Partner and Founder
Richard is the former CEO at Reach Surgical, a surgical instruments company, where he spent 15 years growing the company into an industry-leading, international brand with presence on six continents. His tenure there culminated in the recent sale of the company to private equity. During his time at Reach Surgical, he was the architect in a series of investments in the US, South America, China and Korea. These investments totaled more than $40 million and doubled the company's revenues over three years. He also managed the construction and transition to a new 215,000 sq ft manufacturing facility.
Prior to Reach Surgical, he led a variety of R&D projects at J&J in the US. Richard has an MBA from the University of Cincinnati as well as a Ph.D. in Physics from Purdue University.
He is now the Founding Partner and Managing director of Hunniwell Lake Ventures, where he is using his experience to launch a new fund that will invest in overlooked segments of the medical device space.