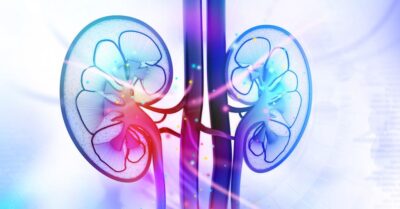 July 10, 2020 || Presidential Executive Order 13879 on Advancing American Kidney Health marks an important landmark for kidney care delivery in the United States, as many industry figures in the space are calling this a new era for kidney health. 
The Shallow End
The Executive Order aims to promote home dialysis and transplantation by incentivizing technological innovation through public and private partnerships.

The Order requires conscious implementation into the physician-patient workflow, giving the renal community hope for systemic change.

Financial pressures due to COVID-19 may inspire stronger incentives and higher participation in the ETC and KCC financial models.

COVID-19 is largely impacting the kidney community through temporary reimbursement policies,  AKI caused by COVID-19,  and preferred home dialysis options to reduce exposure. It is unknown if these policy changes will become permanent post-pandemic. 
Read more of Hunniwell's Resources
The Deep End
Introduction to Executive Order 13879: Advancing American Kidney Health
In July 2019, President Trump signed Executive Order 13879 to launch the new initiative, Advancing American Kidney Health, aimed at improving the lives of Americans with chronic kidney disease, expanding kidney care options, and incentivizing home dialysis for patients and providers. This Executive Order marks an important landmark for kidney care delivery in the United States, as many industry figures in the space are calling this a new era for kidney health. 
The ninth leading cause of death in the United States, over 37 million Americans suffer from Chronic Kidney Disease (CKD). CKD is the gradual loss of kidney function and can progress to kidney failure, or End-Stage Renal Disease (ESRD). At this stage, ESRD patients automatically qualify for Medicare and require dialysis or a kidney transplant in order to survive. More than 726,000 people have ESRD, and approximately 100,000 people are on the waiting list to receive a kidney transplant. Although ESRD patients compose about 1% of the Medicare population, ESRD care accounts for 20% of traditional Medicare spending, which highlights the need for innovation and cost-effective treatments in this space. When transplants are unavailable, home dialysis is noted as the preferred treatment option for both physicians and patients; however, less than 10% of patients in the United States are on home dialysis.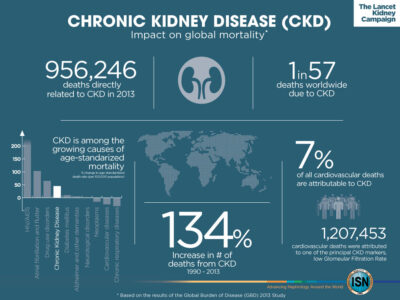 The three main goals of the Executive Order are 1) to reduce the number of Americans developing ESRD by 25% by 2030, 2) have 80% of new ESRD patients in 2025 either receiving dialysis at home or receiving a transplant, and 3) double the number of kidneys available for transplant by 2030. Financial incentives, including the randomized but mandatory ESRD Treatment Choices (ETC) model and four optional Kidney Care Choices (KCC) models, hope to encourage physicians to better furnish care that meets the health needs of beneficiaries with CKD Stage 4 and ESRD. Additionally, the Executive Order also cites a cooperation between developers, the FDA, and Kidney X through a public-private partnership between the HHS and American Society of Nephrology to encourage the development and innovation of wearable or implantable artificial kidneys. 
The overall burden of kidney failure in the United States is 
among the highest in the world, with many areas and specific
populations being disproportionately affected.
— Rajiv Saran, M.D. Professor of Internal Medicine at the University of Michigan
How will the Executive Order change current payment models and physician and patient behavior?
The mandatory ETC model and optional KCC models aim to increase the number of ESRD patients on home dialysis by creating a payment system where physicians are directly reaping financial benefits by opting into these programs. In the ETC model, physicians receive positive adjustments for patients receiving home dialysis, and in the KCC models bonus payments for transplantations, capitated payments, and cost-sharing incentivize physicians to change kidney delivery to meet these requirements. The new approach has given the renal community hope that these policies will be effective at changing care delivery because unlike previous models, the ETC and KCC model require conscious implementation into the physician-patient workflow. 
The ETC and KCC will supplement newly finalized kidney payment reforms. Under the 2016 21st Century Cures Act, fee-for-service beneficiaries with ESRD will have the option to enroll in Medicare Advantage plans for the 2021 plan year. Also, new changes to the ESRD Prospective Payment System and ESRD Quality Incentive Program will support the development and use of innovative technologies, provide greater access to new treatments in kidney care, and modernize the program's integrity methods.
How has COVID-19 impacted the goals of the Executive Order and kidney health policy?
The COVID-19 pandemic has accelerated innovation and delivery change in kidney care delivery. Nephrologists have experienced decreased patient volumes, and some note up to a 30% drop in income. As such, experts note that these financial pressures may create stronger incentives and higher participation in the ETC and KCC models. However, as of April 27th, 2020, the ETC Model has not been finalized and questions remain whether the administration will seek to finalize and implement this model in the coming months or utilize the standard ESRD Prospective Payment System. Regardless, many experts believe that the Executive Order will not accomplish the ambitious goals outlined in the report. In fact, to realize the goals of the Order, the number of transplants has to increase by two-fold, the number of patients on peritoneal dialysis has to increase by six-fold, and the supporting infrastructures have to expand significantly. 
Moreover, the CMS is temporarily reimbursing for dialysis and other kidney care delivered via telemedicine, but it is unknown if this policy will become permanent or not post-pandemic. Studies suggest that COVID-19 causes acute kidney injury in 5.1%-10.5% of patients with COVID-19, which has led to a greater demand for more portable dialysis devices in hospitals to treat these patients and home dialysis to treat those with ESRD who are more at-risk. With Hunniwell Lake Ventures' dedication to support medical devices and Intelligent Surgery, it is our belief that our role, along with others, in pushing forward the progress in the home and portable dialysis technology space will lead to a safer and healthier future.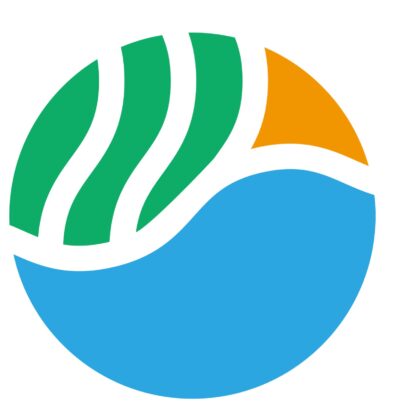 Hunniwell Lake Ventures (HLV) is a Palo Alto-based VC firm that invests exclusively in medical devices. Its mission is to make surgery safer, more accessible and less invasive by investing in innovations that help surgeons visualize the operative field better, employ surgical tools using improved and advanced technologies to treat the patient, and ensure their speedy recovery through the best wound closure and tissue healing technologies available.